Weddings can be the best day of a couple's life. A day you bring your friends and family together to celebrate your love and starting a life together. Unless you are these people. We scoured the internet for some of the worst wedding stories out there, in an attempt to prove that all you need is love, and maybe some luck to get through your happy day.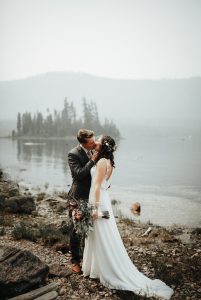 ---
25. Never Lock Your Knees
I was a groomsman in a wedding for my uncle and his fiancée. I was maybe 14 and pretty nervous. I stood up straight as a board, knees locked apparently. It turns out when you stand up with your knees locked you start a pass out timer.
My timer ran out during the vows, my recently widowed mother was losing her mind, arms flailing wildly in the air as she ran to check on me screaming, "OH MY BABY, MY BABY!" Over and over… the wedding was paused as 10 people rushed to save me…
We still watch it on VHS from time to time, pretty funny these days… my other uncle didn't put me in the wedding party a couple months later, never found out why.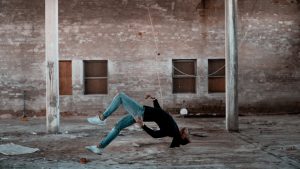 24. Doth Thee Taketh Thine Man?
One of my oldest friends got married at the Renaissance festival, as is very befitting of her if you know her. I was the Maid of Honor and road-tripped for 2 hours with the rest of the bridal party (maids and groomsmen) split across two cars to the fairgrounds. We were told beforehand that tickets would be waiting for us at the box office and all we had to do was tell them who we were with and we'd be let in. No such tickets existed. Despite being in 2011, only a few people in our group had phones but it mattered little since reception is terrible at the festival. We called and called and called the bride and everyone in her family, but we got no answer even on calls that did go through.
All the festival employees would do is confirm there was a wedding taking place that day, but would not give us the name and refused to even go check to tell the bride that her entire wedding party was stuck outside. We sat outside in the courtyard entrance for about two hours as the time of the ceremony ticked dangerously ever closer. Finally, with about 20 minutes to go, I spotted a white shape storming across the courtyard towards us. It was the bride, in her dress and with rollers in her hair. Somehow word had gotten to her about our predicament and she came to resolve the matter herself. She gave the employees at the gate holy hell over the matter and we were all rushed inside with the thinnest apologies you can imagine from them. On top of all of that, it turned out she had paid for the bridesmaids' hair and makeup to be professionally applied, something there was now no time for. Half of the bridesmaids showed up with bedhead and no makeup at all and that's how they entered the ceremony. I managed to put a sloppy, vaguely medieval-looking braid circlet around my head as we walked to the backstage area where the procession was to begin.
Given the location, it was requested the bridal party (men and women) dress in kind. Not the worst thing in the world, really. I was in college at the time and cash was scarce, but given that the bride and I have been friends since age 10 and I was the Maid of Honor, I wanted to make the most of it. I spent $60 on a "deluxe" medieval princess dress from Target (just happened to be around Halloween, so score) with approval from the bride. It wasn't exactly Game of Thrones quality, but neither did it immediately look like something I bought on the relative cheap.
The rest of the bridal party didn't put as much effort into it. They too seemed to do their shopping from the grocery store after-Halloween clearance bin and it was a sea of crushed velvet, plastic swords, polyester blends so thin they were see-through, and one pirate costume. A high school production of Macbeth would have looked better.
The ceremony went off alright, even though regular festival-goers kept poking their heads in. At the reception, the groom tried to be funny and smash the cake into the bride's face and it smeared her lipstick and somehow fell off the spoon and down the front of her dress, inside and out. It left a spot of an…unfortunate shape and color down her bodice that her mom and sister desperately tried to get out.
The whole thing was interesting.